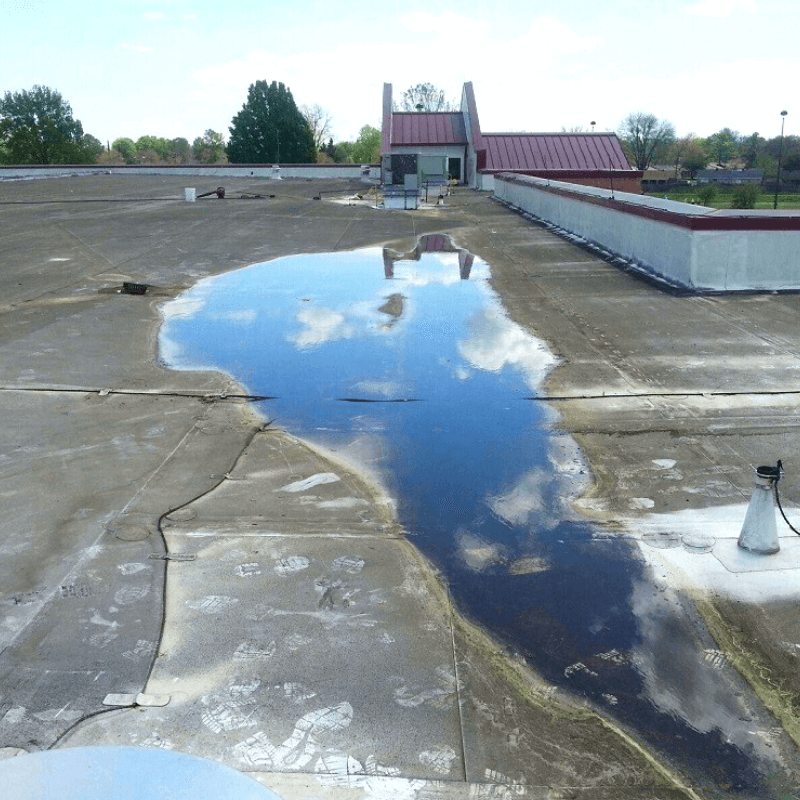 Roof Leak Repair Contractors In Dallas
Roof Leaks at your home or office can be caused by several different factors, including deferred maintenance, storm damage, or improper installation. Most residential and commercial roof damage is caused by regional weather or hail storms. This initial damage of course can turn into much bigger issues down the road if not addressed immediately. What would only be a minor repair comparatively, can manifest into a full blown Commercial Roof Replacement. Many times the initial storm damage on a Commercial Roof does not present noticeable symptoms like roof leaks or visually recognizable cosmetic damage. Unnoticed and unchecked, the constant exposure of your Commercial Roof damage to the elements begins to quickly deteriorate a Commercial Property's first and main defense against the weather! Consequently, it's a good practice to have your Commercial Roof professionally inspected regularly, and certainly anytime it has been exposed to harsh weather.
Maze Roofing & Construction in Dallas, TX has become one of the leading providers of Commercial Roofing Services in the Dallas Fort Worth Area over the last 10 years. We're proud of the reputation we've earned for quality craftsmanship and professionalism.
If you own or manage a Commercial Property, we're more than happy to stop by sometime and provide you with a free detailed inspection on your Commercial Roof.
Schedule with a member of our Roofing Expert Team today! (214) 214-6293